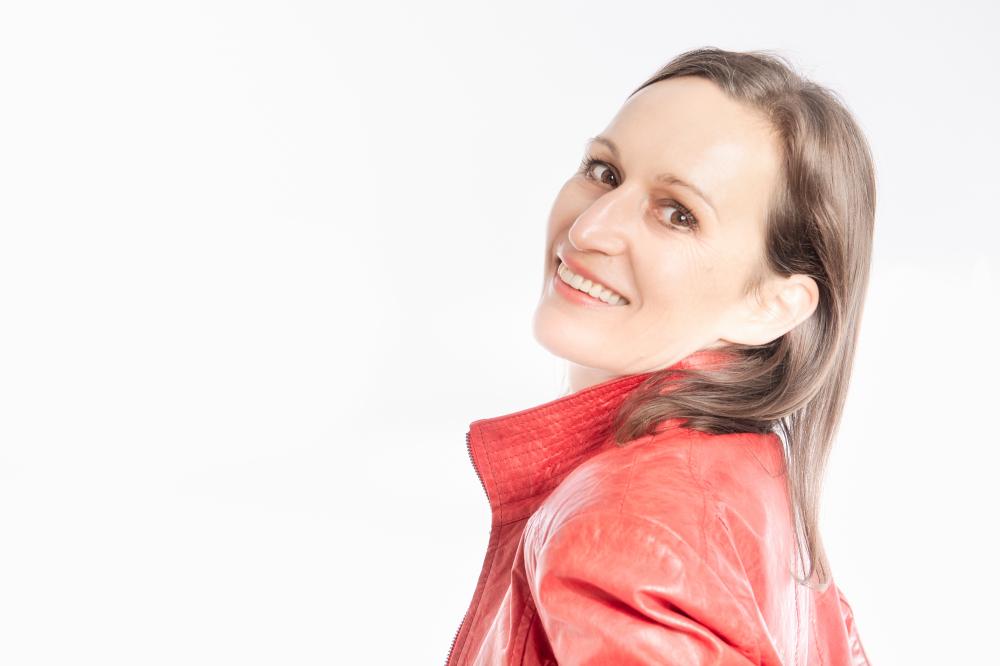 Nia® First Degree Black Belt, Green Belt - zertifiziert
Nia 5 stages® teacher

promovierte Chemikerin, diplomierte Anglistin

Freude an Bewegung ist für mich ein Schlüssel zu Lebensqualität.
Bewusste Bewegung hilft mir, meine Leistungen aktiv zu steigern, und macht mich glücklich.

Nach wunderbaren, intensiven und langjährigen Erfahrungen mit Tanz, Laufen, Qigong, Taiji und Alexander-Technik habe ich Nia für mich entdeckt: Die Bewegungsform, von der ich träumte.
Nia zeigt mir meine Potenziale, und hilft mir, sie zu verwirklichen.

Ich freue mich, wenn ich Dich inspirieren und auf Deinem persönlichen Weg begleiten darf.

Alexandra
Some landmarks in my continuous Nia learning journey (bold marks are first time trainings):
2020 (from June) retake WhiteBelt, first online WhiteBelt with Debbie Rosas
2019 (October) Nia First Degree BlackBelt and Nia evolution event, Hamburg, Debbie Rosas, hosted by Ann Christiansen
2019 (August/Sept) partial retake, Nia BlueBelt. Ammensee, Ann Christiansen
2018 (August) retake Nia BlackBelt, Hamburg, Ann Christiansen
2018 (February) 52 moves, Manila (Philippines), and partial retake BlueBelt, Ann Christiansen
2017 (June) partial retake WhiteBelt, Ammersee, Ann Christiansen
2017 (January) partial retake WhiteBelt, Manila (Philippines), Ann Christiansen
2016 my so far first year of 'only' learning with routines and previous materials. Very busy year working from abroad in my other job.
2015 Nia Moving to Heal, Portland, Oregon, with Debbie Rosas
2015 (Feb) hosting Nia WhiteBelt, Stuttgart, Ann Christiansen
2014 (August) retake Nia BlackBelt, Hamburg, with Ann Christiansen
2014 (Juli) retake Nia BrownBelt, Hamburg, with Ann Christiansen
2013 (Feb) hosting Nia WhiteBelt, Stuttgart, Ann Christiansen
2012 (August) Nia BlackBelt, Portland, Oregon, with Debbie Rosas and Ann Christiansen
2011 (August) retake Nia BlueBelt, Hamburg, with Ann Christiansen
2010 (Juli) Nia 5 stages, London, with Debbie Rosas
2010 (October) Nia BrownBelt, Portland, Oregon, with Carlos Aya Rosas, Debbie Rosas, Helen Terry
2009 (July) Nia BlueBelt, Hamburg, with Ann Christiansen
2009 (March) Nia GreenBelt, Portland, Oregon, with Carlos Aya Rosas
2008 (Jully) Nia WhiteBelt, Winterthur, with Ann Christiansen
2004 PhD graduation chemistry, Montan University Leoben, Max Planck Institute Stuttgart
1999 Masters graduation languages, Karl Franzens University Graz